The Profile Book is a community platform created for artists, by artists.

I worked alongside David Sinnet (Founder / Developer), Nicola Manuel (Editor)
and Sarah Benson (Assistant Editor), as Profile's Lead Designer.
We came together with the sole purpose of helping artists and designers across various disciplines to connect with like-minded creatives, share work and promote their creative genius.
With nearly 300 submissions currently on The Profile Book's website, we are certainly moving in the
right direction.

I created our first-ever publication as part of my Final Major Project. The publication consists of a number of up and coming artists and designers from around the world. As my passion lies within blogging and reviewing artwork, I have had the privilege to speak to everyone who has submitted work, which gave me an insight into their work ethic and inspirations. I have created a number of reviews which allows you to read my perspective on the new talent that Profile has to offer.
A big thank you to Happy Accident Collective for being Profile's Special Feature.

Click here to see a few snaps of the talented artists featured with their spreads within the publication.
Also a special thanks goes out to Fiona Clabon, for helping me with the photography of the publication.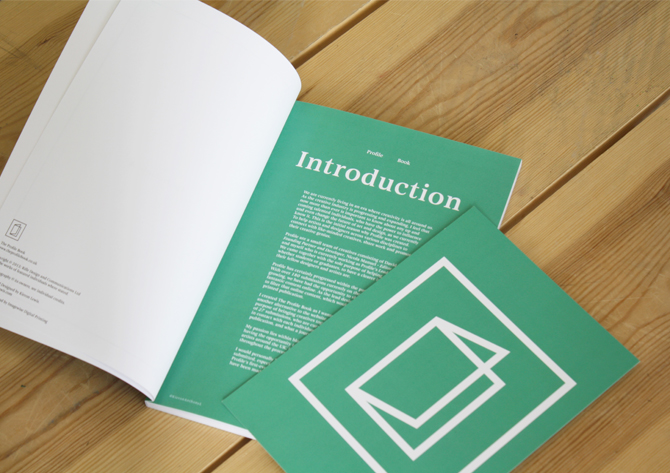 Info.
240mm x 170mm
Cover - 270gsm Splendorgel Uncoated
Text - 160gsm Splendorgel Uncoated



As well as creating the publication, I was also keen to touch on the digital side to Profile. Below are a few visuals for a potential website redesign.




This project has been featured on a number of Art & Design blogs. A few were The Wall Breakers,
Art Threads, Design Juices, The Central Station & People of Print- Thank you!